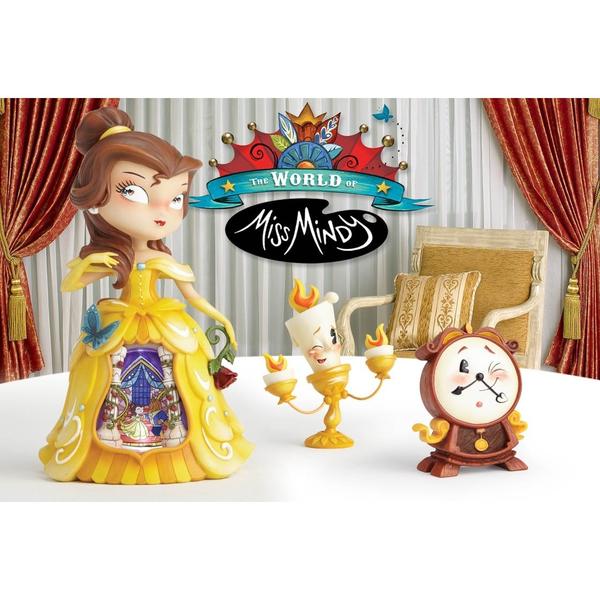 The World of Miss Mindy, presents Disney
A wonderful new collection of figurines by the world of Miss Mindy. Miss Mindy is a renowned artist having a distinctive "Cartoon Folk" art style. She uses the original Disney characters and makes them her own by drawing them with some enhanced features such as heads and eyes whilst shrinking other parts. 
This amazing collection of Disney characters in Miss Mindy's distinctive style includes Belle, Lumiere and Cogsworth from Beauty and the Beast. Also in this collection Miss Mindy's superb interpretation of Alice and The Cheshire cat.