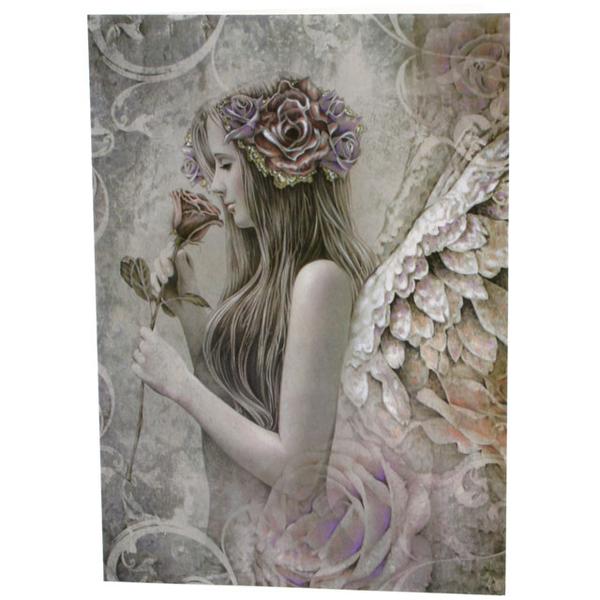 A superb range of greetings cards displaying gorgeous Angel artwork by the renowned fantasy artist Jessica Galbreth.
Born in Ohio in 1974, Jessica Galbreth has become an established artist. Her earlier Gothic and dark fantasy work has been superseded by much brighter inspirational and Angel themed work. This change in direction occurred as Jessica felt the older artwork no longer reflected who she was: she discovered the word of God and became a Christian.
Jessica describes herself as being a Mother, Wife, animal lover, Painter and jewellery creator her family being the most important part of her life.
These greetings cards reflect her later work and feature beautiful Angels. With decorative envelopes, and space inside for your own heartfelt message. Perfect for any occasion. 
Jessica and her husband John now also produce superb Vintage and Victorian inspired pieces of jewellery. Visit thevintageangel.com to discover more about this talented artist and see her amazing jewellery collection.